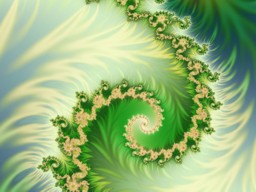 Welcome to the
Home Page

of LIFT Associates
Providing SBIR Proposal Development Services Since 1992
LIFT Associates provides comprehensive proposal development services to US firms engaged, or wishing to engage, in Government contract research. LIFT Associates specializes in providing SBIR proposal consulting services but engages in other types of proposal development activities, as well.
Dr. Jim Stanley, Founder and Principal of LIFT Associates, has more than 30 years experience developing technical proposals. He has served as an SBIR consultant to small businesses around the country since 1992, with a special emphasis on providing the highest quality SBIR proposal support services possible.
As one of the most successful participants in the history of the SBIR Program, he has:
Personally conceptualized and authored more than 60 winning SBIR proposals;
Guided the development of more than 100 winning proposals for two different companies;
Received a perfect score on a National Institutes of Health (NIH) SBIR proposal;
Won SBIR proposals with all five major funding agencies (DoD, NSF, DOE, NASA and HHS);
Won precedent-setting award amounts exceeding established SBIR guidelines; and
Successfully challenged and reversed proposal rejections for both Phase-I and Phase-II .
Other unique distinctions include:
Experienced in all aspects of contract negotiation and administration;
Successfully novated programs from one company to another;
Won California Gold Strike programs for two different firms; and
Successfully parleyed SBIR awards into multi-million-dollar follow-on programs.
Dr. Stanley has a B.S. in Physics from California Institute of Technology and a Ph.D. in Nuclear Physics from Stanford University. He has successfully help companies in widely diverse technology areas, ranging from biomedicine to telecommunications, from homeland security to defense technologies, from solar power to plasmonics, from microfluidics to artificial intelligence.
Each proposal opportunity presents unique challenges; hence, LIFT Associates' services are flexible and responsive. Last minute "emergencies," unique circumstances, and unusual requests are typical and routinely accommodated. Even all-day training seminars have been arranged when there is a special need.
SBIR proposals typically require 4-8 hours of consulting services; non-SBIR proposals usually require the equivalent of several 8-hour days. Support may be purchased by the hour or by the 8-hour day. A discount (over the hourly rate) applies when services are purchased in units of a day. The fee basis must be negotiated in writing in advance of any services for the discount to apply.
LIFT Associates does not normally work on a contingency basis. There are two basic reasons for this. First, while we offer the best professional advice available, we cannot control the "out-the-door" quality of the proposal. It may be you are uncomfortable with some of our suggestions or it may be you simply run out of time (hey, it happens more often than you might imagine!). Regardless of the reason, the quality of the finished product is a function of too many variables beyond our direct management. Second, and equally important, we do not control the review process. Internal politics at the funding agency can have a big effect on the review process. Many outstanding proposals are turned down all the time, which is why qualifying an opportunity is so critical. That said, LIFT Associates is always open to creative compensation options.

Intrigued, But Not sure?
If you've read this far, there's a good chance you could use some professional proposal help. Give us a call to arrange a free consultation; or if you prefer, drop us a line. We'll be glad to answer your questions and even help you "qualify" your concept before you invest significant time and money trying to write a proposal. It may be the smartest call you can make at this point.

LIFT Associates
Palo Alto, California
Phone: 650-856-8200
Mobile: 650-776-3954
E-mail: jh.stanley@lift-associates.com